Syrago Tsiara, Chris Green, Doug Patterson, Tim Vyner
Edition 2014, 239 pages, dimensions 28 x 24, ISBN: 978-618-80861-4-2, price: 25,00 euros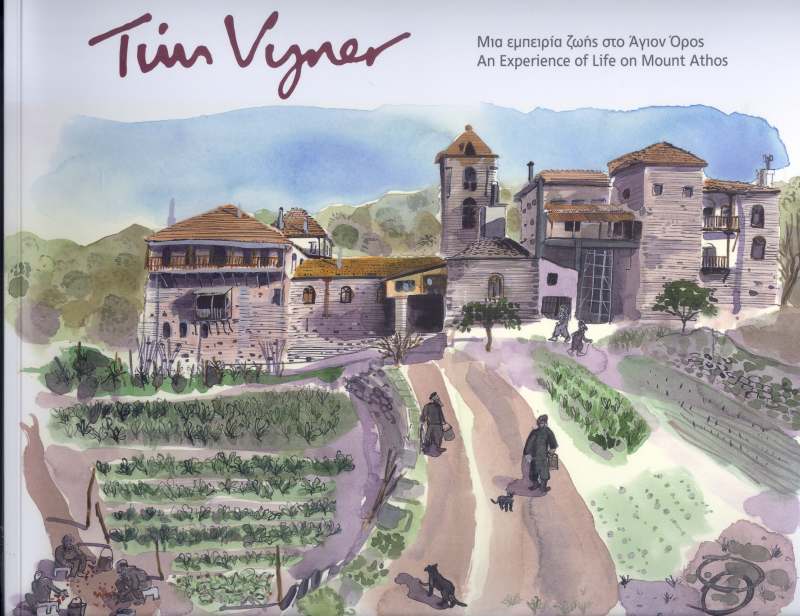 Exhibition Catalogue 2014

Works of the first awarded fellowship British painter Tim Vyner

The Catalog has paintings and drawings by British artist Tim Vyner, the first awarded fellowship established by painter Doug Patterson in collaboration with the Royal College of Art and Mount Athos Center. Tim Vyner visited Mount Athos three times and completed his work, covering the monasteries, the Skites, daily life and natural environment. The exhibition was curated by the Director of the State Museum of Contemporary Art, Mrs. Syrago Tsiara.

This book was published within the context of the parallel events which took place during the 9th International Conference of Mount Athos Center, "Mount Athos: Spreding the light in the Orthodox World: The Metochia", integrated through the Act "The great intellectual and cultural legacy of Mount Athos" into the operational program "Macedonia–Thrace 2007-2013" by the Intermediate Managing Authority of Central Macedonia. This project is co-funded by the European Union (European
Regional Development Fund).