Angeliki Grammatikopoulou, Phaedon Chatziantoniou
Edition 2012, 172 pages, dimensions 27 x 27.5, ISBN: 978-960-98312-7-7, out of stock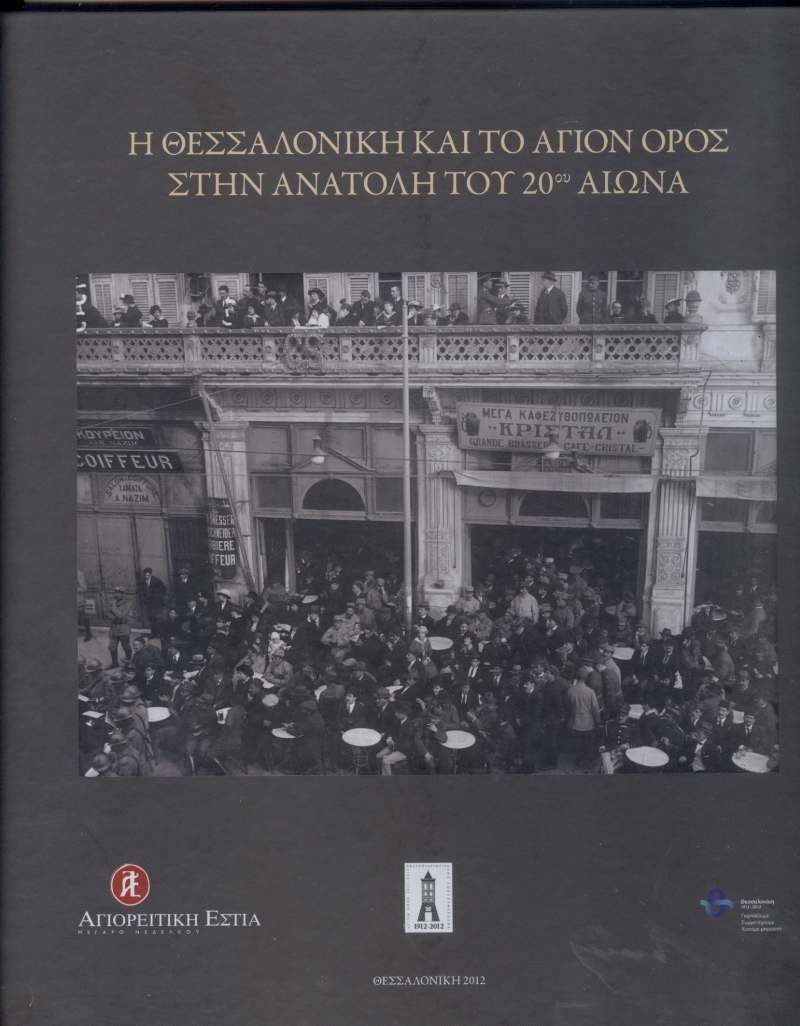 The excellent and interesting in every respect, historical photo Exhibition entitled "Thessaloniki and Mount Athos in the rise of the 20th century" with photographs from the archives of Organisations and Museums of France, Russia and Greece, is depicted as a whole on this catalog.
On this catalog there are also input scientific, art critic and historical texts and texts of the co-organizers and institutions which gave the photographic material.
Finally, there are greetings of His All Holiness Ecumenical Patriarch Bartholomew, the Holy Community of Mount Athos and the Mayor of Thessaloniki and President of Mount Athos Center Mr. Yiannis Boutaris.
The edition took place in the parallel events context of the VI International Congress of Mount Athos Center on "Mount Athos in the 15th and 16th centuries", which was included by the Intermediate Managing Authority of Central Macedonia Region in the Act "The great spiritual and cultural legacy of the Holy Mountain" in the Operational Programme "Macedonia-Thrace 2007-2013".


This project is cofunded by the European Union (European Regional Development Fund).