Simeon Paschalidis, Titus Papamastorakis, Nick. Pazaras, Ant. Alygizakis, Kon. Vafeiadis, Ant. Kyriakoudis, Athan. Semoglou

Edition Β 2005, 222 pages, Leather cover, size 29,7 Χ 23,3, ISBN: 960-87150-4-0, price: 18,00 euros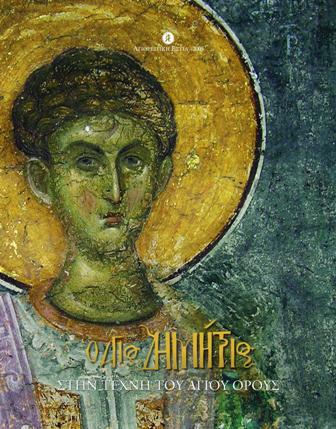 A splendid compilation which contains more than 150 depictions of Saint Demetrius of Thessaloniki in murals, icons and works of handicraft (embroideries, woodcuts, reliefs) out of all monastic Foundations of Mount Athos. This edition presents for the first time a distinctive panorama of Mount Athos painting. Related scientific texts are premised.