Proceedings of the 9thInternational Conference.
Date of publication: 2015; 517 pages; hardback; dimensions: 17 Χ 24 cm.; ISBN: 978-618-80861-6-6; price: 15.00 euros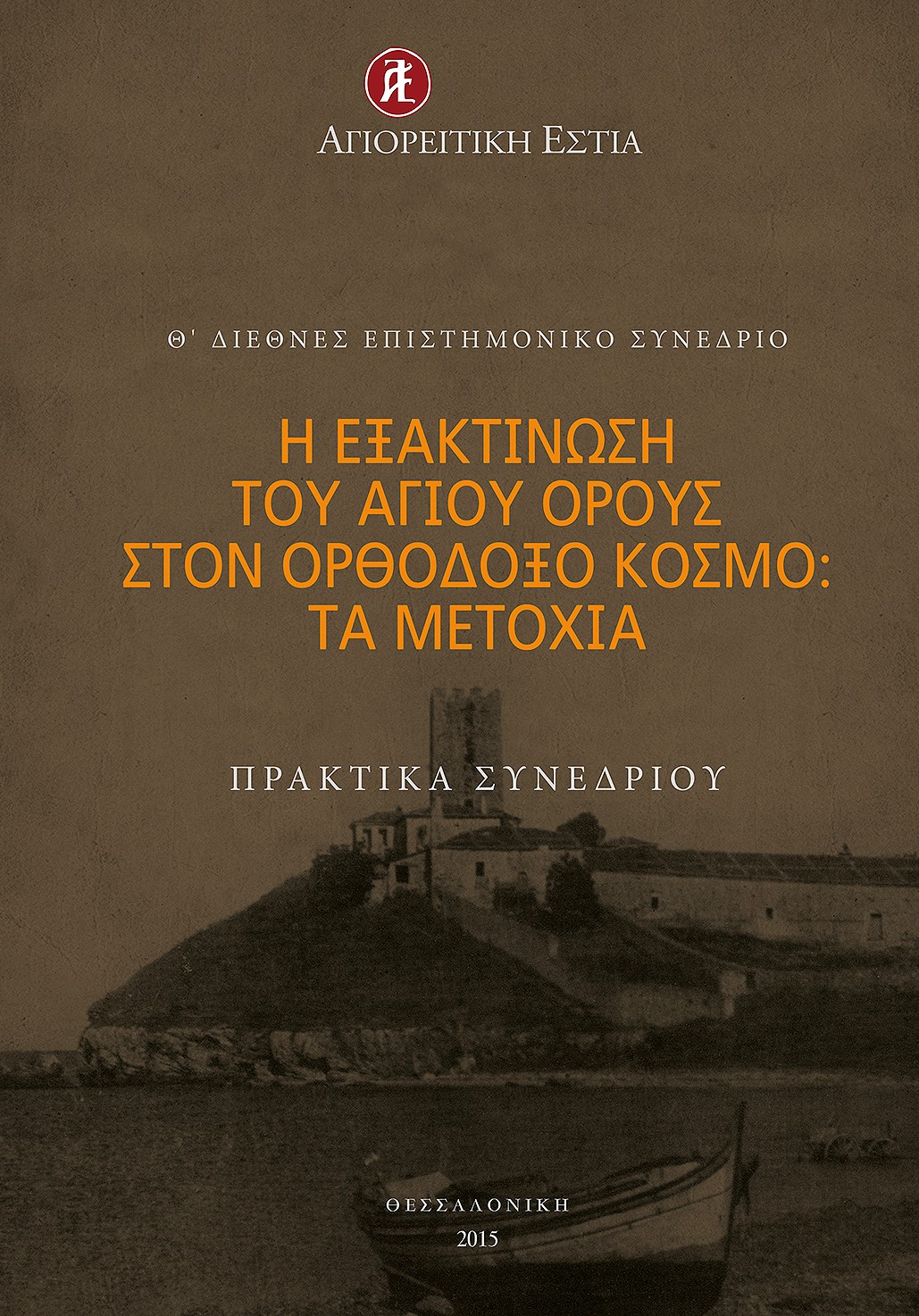 The proceedings of the 33 papers presented at the 9th International Conference of the Mount Athos Center, which was held in November 2014 in the conference room of the Thessaloniki Municipal Library. The theme of the Conference was 'the Athonite Metochia', a complex social, economic and spiritual phenomenon that has been an integral part of the history of the Athonite monasteries down the centuries and has its roots in the wide-reaching influence of the Monastic Republic and also the numerous needs of the monasteries, including the need to preserve their material fabric and to restore the damage caused to katholika, refectories and other buildings by fires, earthquakes and pirate raids. From the very beginning of monasticism on Athos a thousand years ago, the lives of the metochia (monastic dependencies) have been closely intertwined and inter-related with those of their parent houses.

This publication took place in the parallel events context of the 9thInternational Congress by Mount Athos Center on "Mount Athos: Spreading the light in the Orthodox word: The Metochia", which was included by the Intermediate Managing Authority of Central Macedonia Region in the Act "The great spiritual and cultural legacy of Mount Athos" in the Operational Programme "Macedonia-Thrace 2007-2013".