Kr. Chrysochoidis, D. Mouzakis, K. Papoulidis, C. Maximus Iviritis, N. Livanos, I. Papagelis, C. Teoctist Docheiaritis, Monk Moses the Athonite, Pl. Theoharidis, N. Bonovas, D. Liakos, Ant. Alygizakis

Edition 2012, 415 pages, hardcover, size 29 Χ 22, ISBN: 978-960-98312-6-0, price: 35,00 euros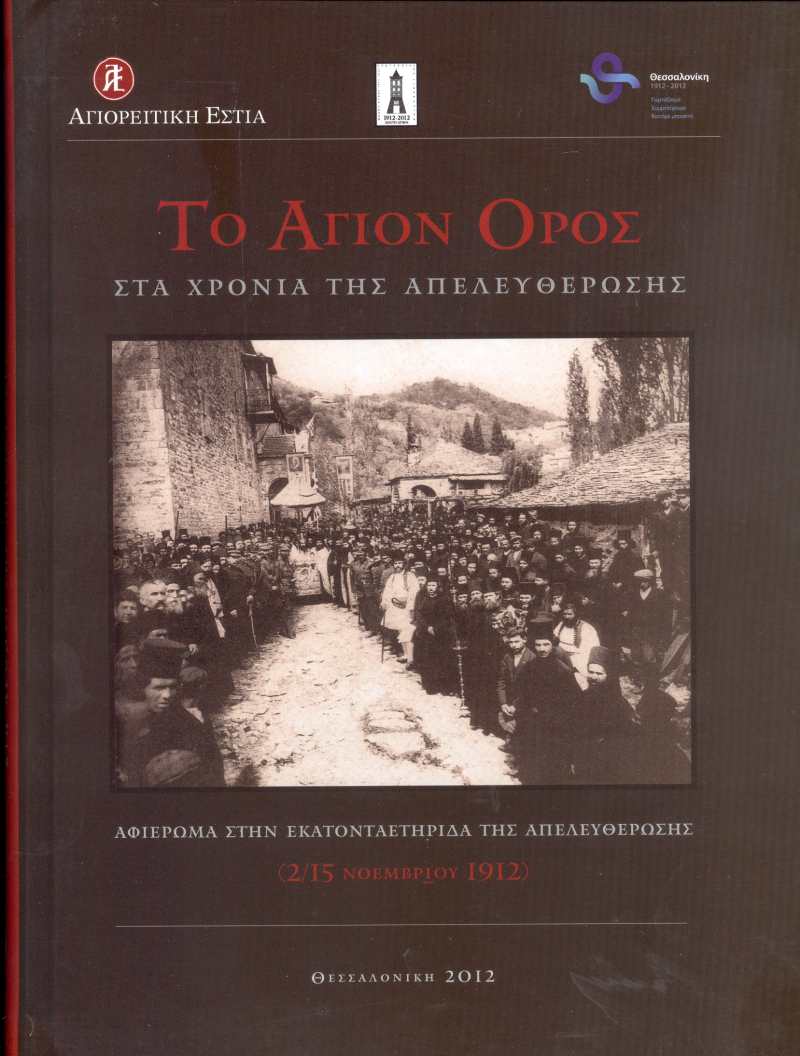 Tribute to the centennial of Liberation (2/15 November 1912)

Scholars, architects, historians and monks wrote original texts referring to the most important moments related to Mount Athos during the period of the Liberation from the Ottoman Domination, under the supervision and coordination of director of the Institute of Historical Research of the National Hellenic Research Foundation and chairman of the Scientific Committee, Mr. Kriton Chrysochoidis.

This book was published within the context of the parallel events which took place during the 6th International Conference of Mount Athos Center, "Mount Athos during the 15th and 16th century", integrated through the Act "The great intellectual and cultural legacy of Mount Athos" into the operational program "Macedonia–Thrace 2007-2013" by the Intermediate Managing Authority of Central Macedonia. This project is co-funded by the European Union (European
Regional Development Fund).