Kr. Chrisochoidis, Ph. Kotzageorgis, Pl. Theoharidis, I. Papagelis, pp. Pashalidis, Ath. Semoglou

Edition 2011, 304 pages, hardcover, size 21,5 Χ 29, ISBN: 978-960-98312-4-6, price: 30,00 euros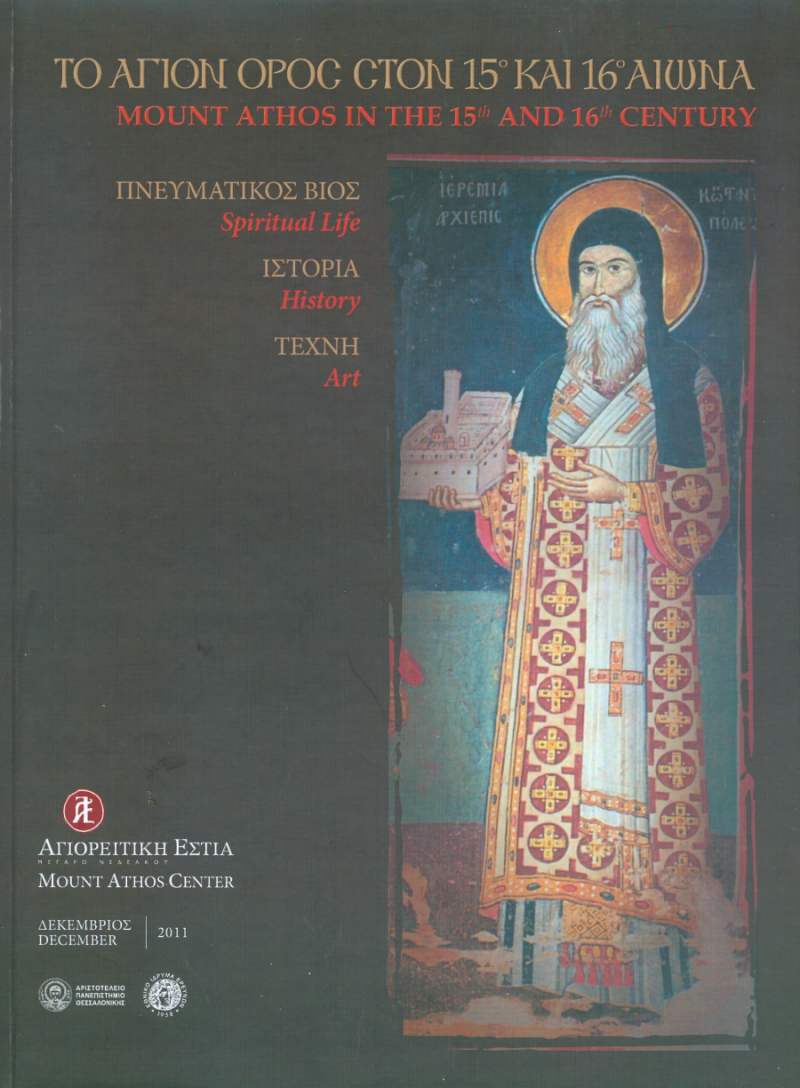 Index of the homonymous exhibition, which presented Mount Athos during the post-byzantine period of 15th and 16th century different aspects of spiritual and artistic life of Athos, as well as the historical context in which the protagonists, well or less known, interacted and developed.

This book was published within the context of the parallel events which took place during the 6th International Conference of Mount Athos Center, "Mount Athos during the 15th and 16th century", integrated through the Act "The great intellectual and cultural legacy of Mount Athos" into the operational program "Macedonia–Thrace 2007-2013" by the Intermediate Managing Authority of Central Macedonia. This project is co-funded by the European Union (European
Regional Development Fund).