Proceedings VI International Conference.
Edition 2012, 607 pages, hardcover, dimensions 17 x 24, ISBN 978-960-98312-5-3, price: 15,00 euros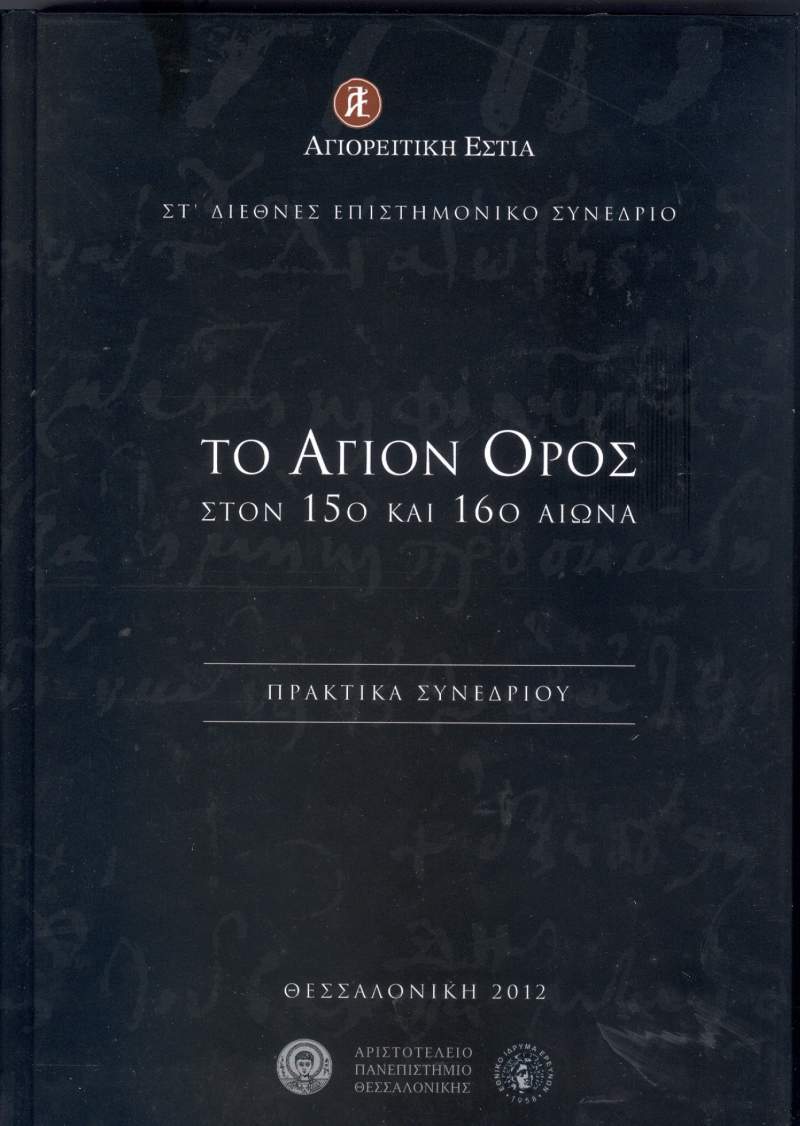 The records of 31 papers presented at the VI International Congress of Mount Athos Center, held in November 2011 in the conference room of the Municipal Library with main subject an extremely interesting period of post-Byzantine history at Mount Athos.
This publication took place in the parallel events context of the VI International Congress by Mount Athos Center on "Mount Athos in the 15th and 16th centuries", which was included by the Intermediate Managing Authority of Central Macedonia Region in the Act "The great spiritual and cultural legacy of Mount Athos" in the Operational Programme "Macedonia-Thrace 2007-2013".