Proceedings of the 8th International Conference.
edition 2014, pp. 476, hardcover, dimensions 17 x 24 cm, ISBN 978-618-80861-3-5, price: 15,00 euros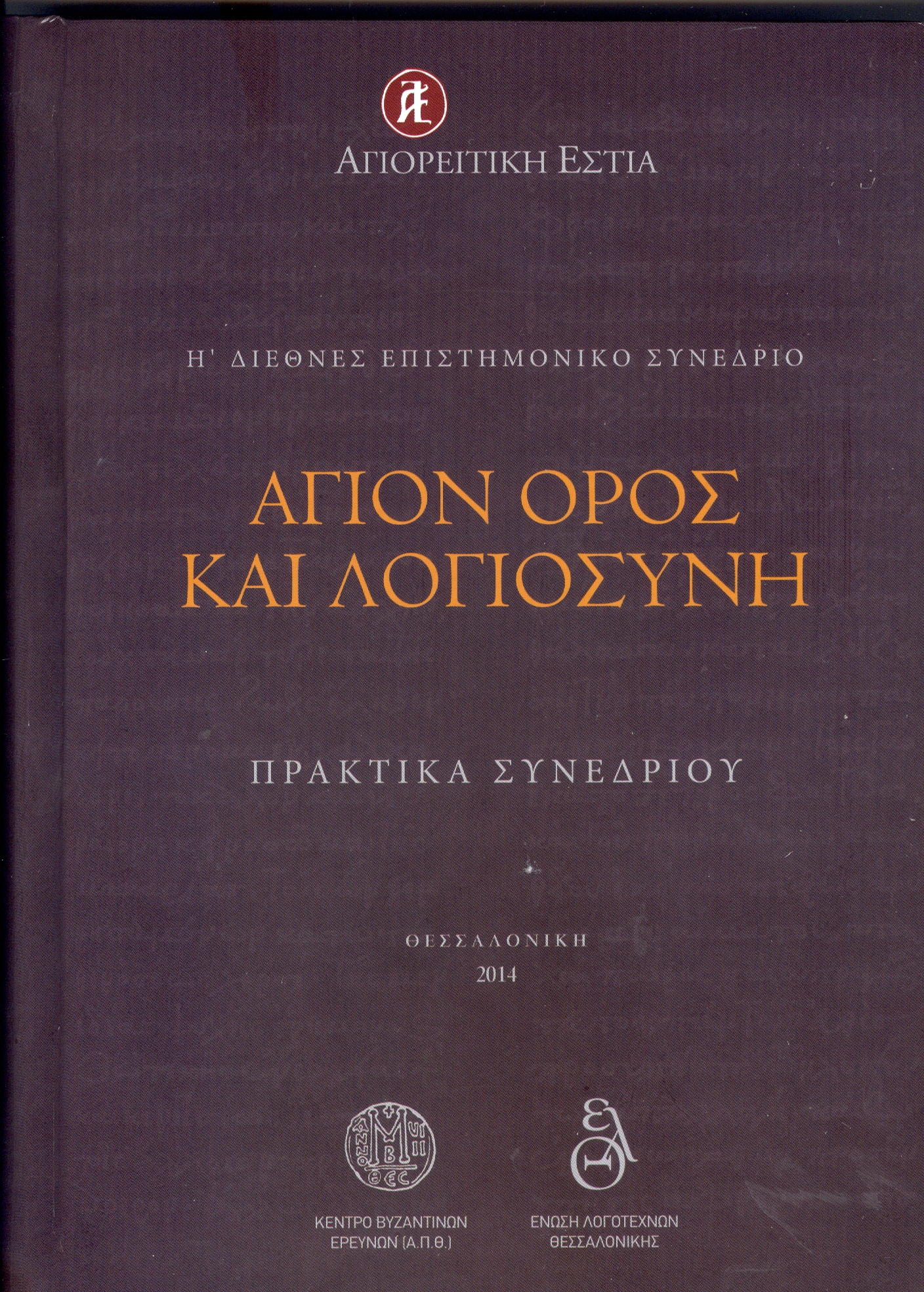 The records of 37 papers presented at the 8th International Congress of Mount Athos Center, held in November 2014 at the conference room of the Municipal Library with main focal on "Mount Athos and Scholarship."
The modules of the papers were as follows: "Scholarship in Byzantine Athos. Institutions and Streams ", "Athonites scholars and libraries in Mount Athos: A bidirectional relationship", "The Holy Mountain cradle of scholarship during the period of Turkish occupation", "Scholarship and Art in Mount Athos", "Scholarship and Mount Athos during the Late Period (19th- early 20th cent.), while a separate section was the round table on "Intellectual currents, Greek Enlightenment and scholarship to Mount Athos.".
This publication took place in the parallel events context of the 8th International Congress by Mount Athos Center on "Mount Athos and Scholarship", which was included by the Intermediate Managing Authority of Central Macedonia Region in the Act "The great spiritual and cultural legacy of Mount Athos" in the Operational Programme "Macedonia-Thrace 2007-2013".