(Compendium of Athonite Saints: the Divine Athonite Chorus)
Edited by Symeon A. Paschalidis
Date of publication: 2013; 415 pages; hardback; dimensions: 21.5 Χ 28.5 cm.; ISBN: 978-618-80861-7-3; out of stock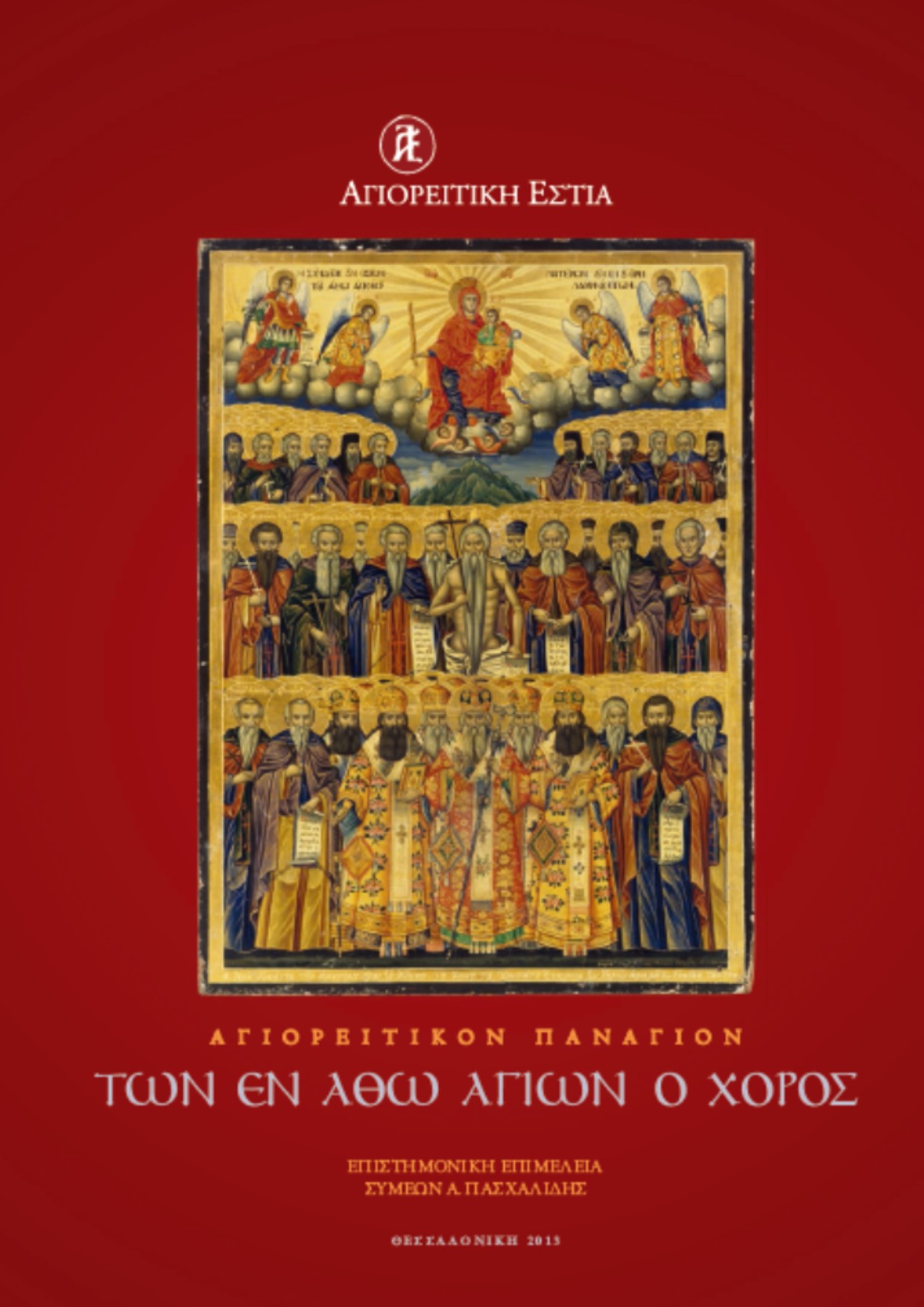 This publication, the most important so far among the many produced by the Mount Athos Center, deals with the innermost essence of Athonite monasticism, the contemporary monastic community that is home to holy men destined to be recognised as saints by the Church and the common people.
This compendium, which focuses on the Athonite saints, contains the fruit of long years of research by eminent theologians under the supervision and co-ordination of Symeon Paschalidis, Professor of Theology at the Aristotle University of Thessaloniki. It highlights the most important aspect of the existence of the Monastic Republic: that of saintliness, achieved through long years of devotion, piety and spiritual seeking.

This book was published as part of the parallel events held during the 8th International Conference of the Mount Athos Center on the theme 'Mount Athos and Scholarship', which formed part of the project entitled "The Great Intellectual and Cultural Legacy of Mount Athos", under the Operational Programme 'Macedonia–Thrace 2007-2013' of the Intermediate Managing Authority of Central Macedonia. This project was co-funded by the European Union (European Regional Development Fund).