Following the completion of ten international scientific conferences held over the period 2006-2015, the Mount Athos Centre launches this year a new annual event for the promotion and presentation of scientific and research work on Mount Athos, namely the International Scientific Workshops.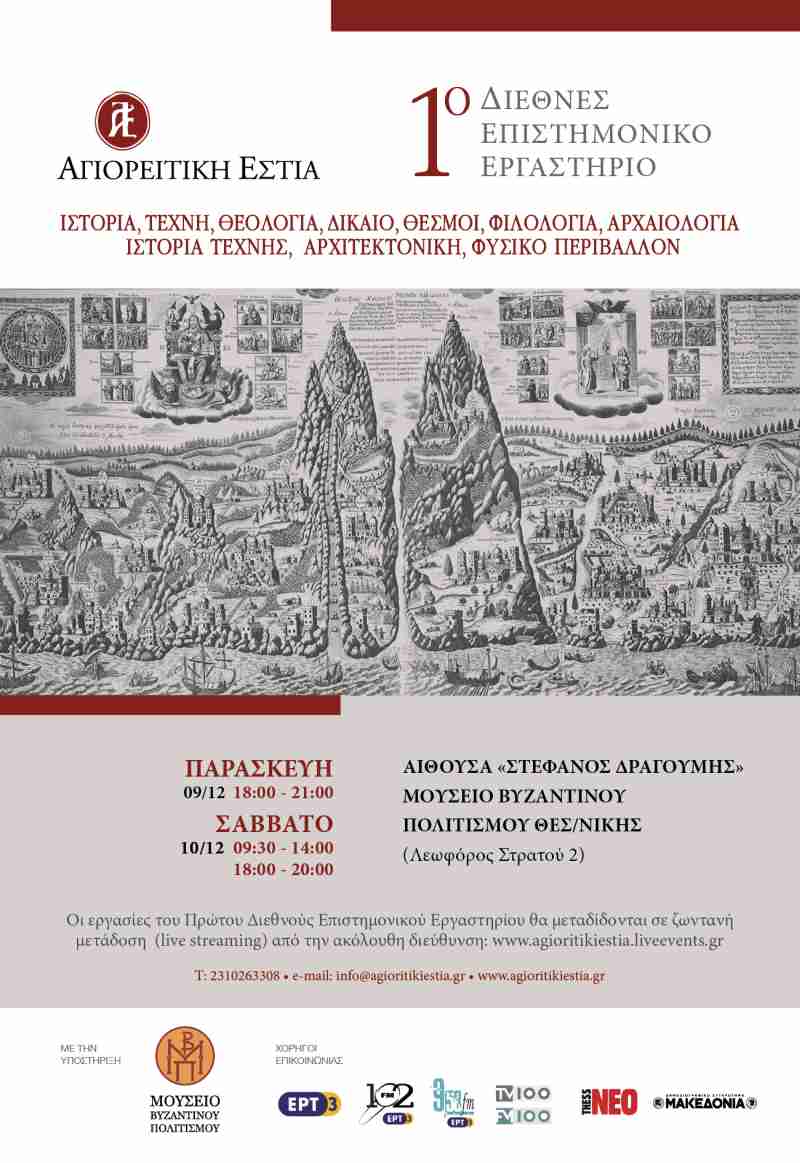 During the annual International Scientific Workshops, for which there will be no specific agenda, established or young scientists will present scientific papers and research works, original and innovative, individual or collective, on a broad range of topics including history, art, theology, architecture, natural environment with Mount Athos as the focal point.
The first International Scientific Workshop will be held during the weekend of 9-10 December 2016, in the Auditorium 'Stephanos Dragoumis' at the Museum of Byzantine Culture, and is organised by the Mount Athos Centre under the responsibility of the Scientific Committee which has been especially set up for this purpose.
______________________________________________________________
Scientific Committee
President
Kriton Chrysochoidis, Honorary Director, Institute of Historical Research, National Research Foundation
Members
Hieromonk Nikodimos Lauriotis
Archimandrite Methodius, Abbot of the Holy Monastery of Hilandar
Elder Symeon Dionysiatis
Symeon Paschalidis, Professor, Faculty of Theology, Aristotle Univ. of Thessaloniki
Thanasis Semoglou, Associate Professor of Byzantine Archaeology & Art, School of History & Archaeology, Aristotle University of Thessaloniki
Stephanos Diamantis, Forestry expert – phytopathologist, tenured researcher
Ploutarchos Theocharidis, Αrchitect
Phaedon Chatziantoniou, Architect – Restorer
_____________________________________________________________
Text of Scientific Committee CLICK HERE
Workshop programme CLICK HERE
Abstracts of papers CLICK HERE
______________________________________________________________
Organisation - Contributors
Director Anastasios Ntouros
Coordination / Workshop secretary Maria Giannelou
Administrative-Technical support Evangelos Tsikouras, Olga Kotampas, Kiki Athanasiadou, Kostas Argyropoulos
______________________________________________________________
With the kind support of the Museum of Byzantine Culture

______________________________________________________________
Media Sponsors