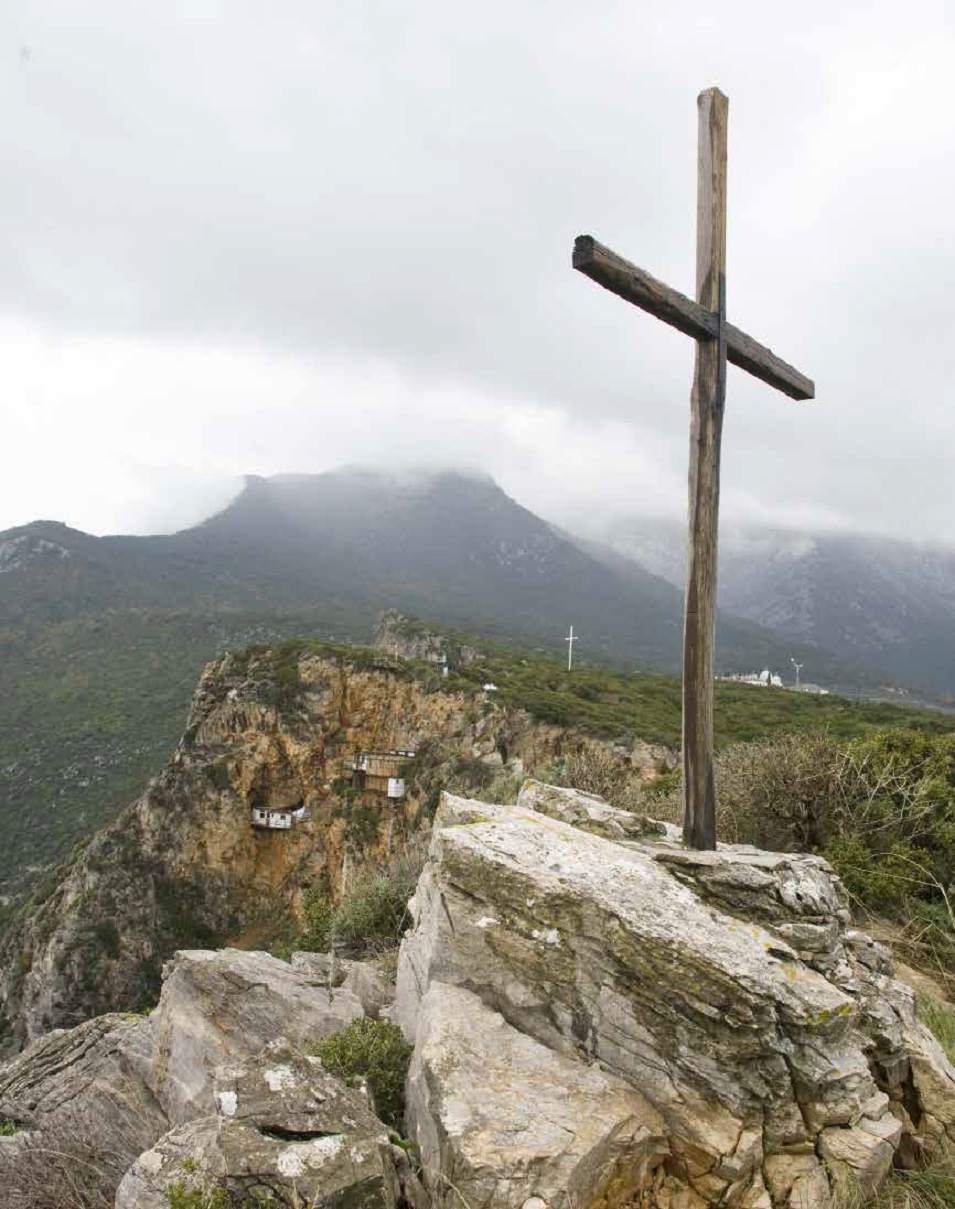 Preparations for the exhibition of photographs by George Poupis began in 2017 in collaboration with the photographer himself, but unfortunately Poupis' untimely death deprived him of the chance to enjoy the presentation of his exhibition at the Mount Athos Centre, an event he had so eagerly been looking forward to.

The Mount Athos Centre has been vigorously stepping up its preparations for the exhibition, as well as the catalogue/photo album that will accompany it.

The exhibition will present photographs of the "Crosses" of Mount Athos, and will contain photographic material showing the sacred symbol in all its aspects, and from all the monasteries of Athos.

The main text in the catalogue/photo album will be contributed by the abbot of Iviron Monastery, Archimandrite Vasileios Gontikakis, and will be accompanied by addresses by His Most Divine All-Holiness the Ecumenical Patriarch Bartholomew I and the Holy Community of Mount Athos. The catalogue will be bilingual (Greek and English).

The exhibition is scheduled to take place in 2022.